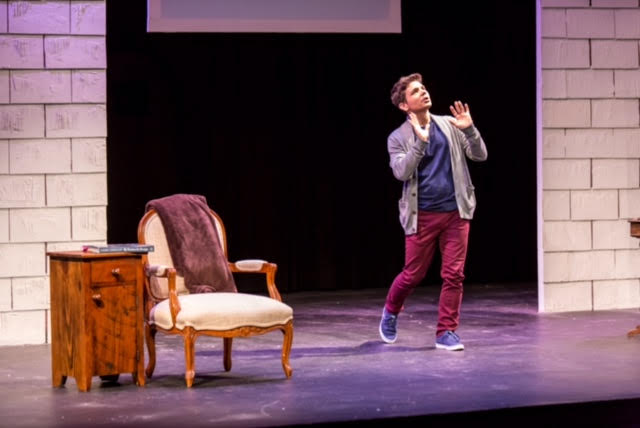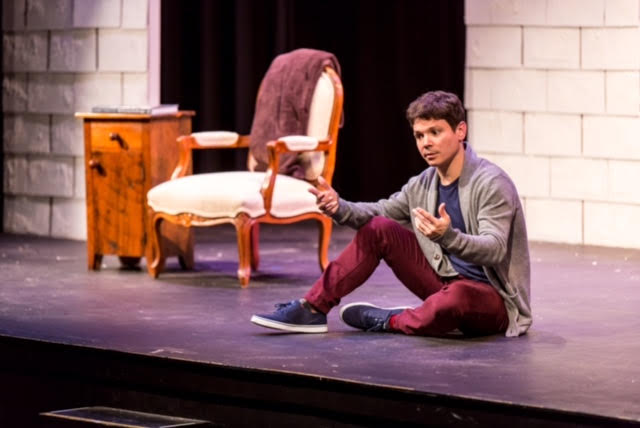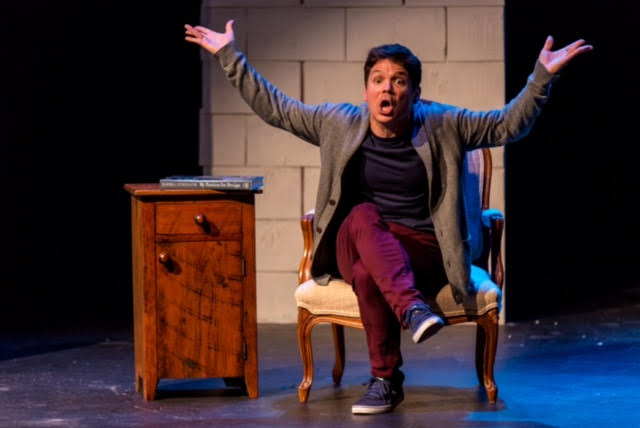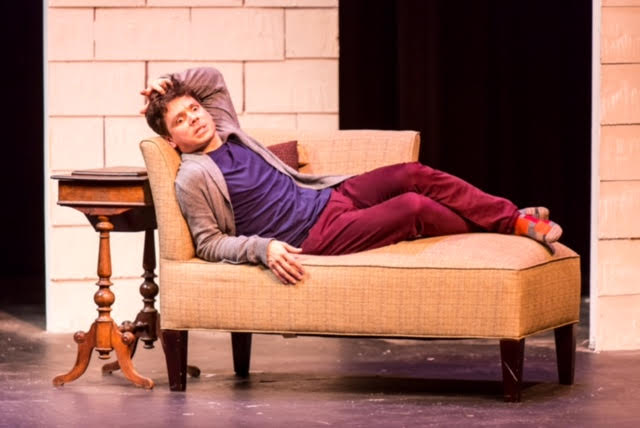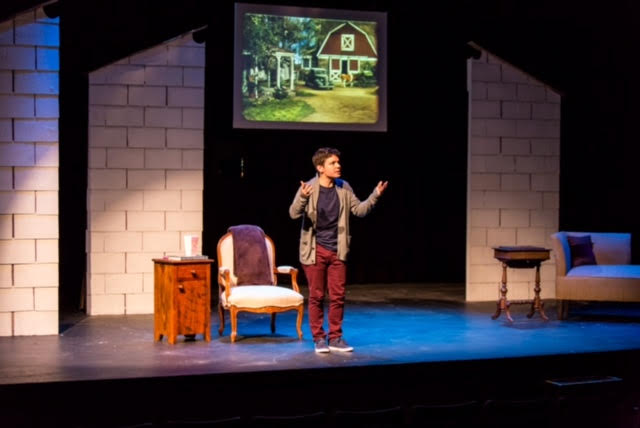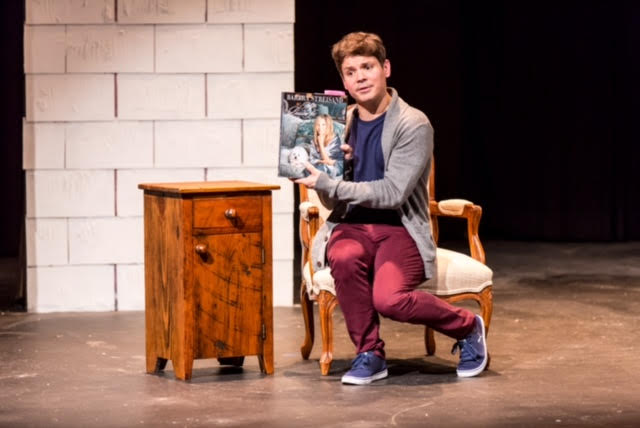 Performed: December 15-18, 2016
Written by Jonathan Tolins. Directed by Nick Newell.
Featuring Matt Mundy.
Scenic Design by Terry Cermak, Lighting Design by Tony Penna, Sound Design by Ian McCabe and Costume Design by Peggy Trecker White.
Photos courtesy of thefrenchguyphotography.
BY NANCY K. WELLARD
Even before I entered Hilton Head Preparatory School's Main Street Theater, I heard excited voices and laughter echoing through the lobby for the opening of the Lean Ensemble Theater's production of "Buyers & Cellers." The conversations around the room were focused on the solo performance Matt Mundy.
Mundy shines in playwright Jonathan Tolins' celebrated one man show.
This outrageous, very funny, comedy, with periodic doses of poignancy, is set in a famous basement and revolves around an episode in the life of an underemployed Los Angeles actor who, in order to make ends meet, has taken on an odd job.
Our actor, Alex More is going to work for the actress and music legend Barbra Streisand. His responsibilities are fascinating and clearly defined. He will become a costumed shopkeeper smoothing the operation of some peculiar underground stores, which Streisand actually had built beneath her Malibu home. Streisand is the only shopper. There's a doll store, a gift shop, an antique shop, a frozen yogurt shop and more. They seem to be an outward and visible expression of the condition of Streisand's condition. She is dealing with pieces of the of her life — her earliest days, her theatrical career and stardom, along with her present days.
Mundy, under the direction of Lean Ensemble Theater's Nick Newell, approaches this comedy as he confronts questions about values, relationships, success celebrity, even star power along with the pluses and nature and impact of fame.
While "Buyers & Cellars" is filled with fictional material, there are delightful threads of absolute truth.
Alex More will introduce you to a shiny coffee table book, " My Passion for Design," an honest to goodness first book by Barbra Streisand. It presents the story of her dream house and may be the substantive motivation for the imagining we are all taking in.
Mundy offers the spirit, the character, the talent, the ego and certainly the eccentricities of those six widely, different visitors. He moves brilliantly, physically and convincingly as he morphs into the character of those "visiting" him in his basement setting. Through our night together, he offers Alex, of course. Further, we meet Barry, Alex's boyfriend; Barbra; Barbra's assistant; Alex's agent; and Barbra's husband, James Brolin. Mundy carries each one of them off masterfully. His expression changes, as does his posture. There are subtle and not so subtle gestures and mannerisms, all not only convincing, but spot-on.
There is brilliance, energy and great good humor in Mundy's top-notch performance. This was a phenomenal evening of theater.
Artist, musician, teacher and writer Nancy K. Wellard focuses on portraying and promoting the cultural arts, first in Los Angeles and, for close to 30 years, in the Lowcountry. Email her at nancykwellard@gmail.com